History
Creating Excellence in the Martial Arts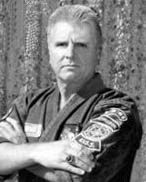 In 1999, Elder Grand Master Steve Spry formed the Masters Hall of Fame with the mission of recognizing martial artists from around the world for their contributions and achievements in the martial arts community. The first Masters Hall of Fame awards banquet was held at the Sheraton Hotel in the City of Newport Beach, California, in 2000. Prior to the first event, seminars and tournaments were held to kick off the first year of recognizing excellence. The competition was held at the Bren Events Center at the University of Irvine, which included demonstrations in all forms of martial arts. Prizes were awarded to first place winners and the Champions received the Masters Champion Ring.
In the years to follow, the Masters Hall of Fame hosted Seminars and the Annual Masters Hall of Fame Dinner Event. Each year there were different Martial Arts demonstrations, Hawaiian Dancers, and Taiko Drummers along with the Awards Presentations. Legends such as Dan Ivan, Bob Wall, Richard Rabago, Fumio Demura, Eric Lee, Benny 'The Jet' Urquidez, Richard Sanchez, Richard Nunez, 'Ôlohe Solomon Kaihewalu, 'Big John' McCarthy, Don 'The Dragon' Wilson, UFC Champion Randy Couture, Legendary Fred Brewster, Bob White and others graced the event with their presence.
In 2006 the Masters took on a new leader as the C.E.O., Hanshi Daniel Hect. With the new leadership came new ideas and a more progressive approach to recognizing excellence in the Martial Arts community. Today, the Masters continues to host the annual awards event in conjunction with seminars and demonstrations to enhance the Martial Arts community.
The Masters Hall of Fame works in conjunction with the Association of Masters to recognize individuals for their commitment to the Martial Arts community as well as their life long study and devotion to the Martial Arts.
In 2011, the Masters celebrated its 12th year recognizing outstanding Martial Artists from around the world. That year's event was held in conjunction with the Disney Martial Arts Festival August 26-28 2011 at the Anaheim Convention Center, Anaheim, California. The Masters Hall of Fame waas held on Saturday August 27, 2011. In 2012 and 2013 the Masters Hall of Fame Awards Banquet moved to the Orange County Hilton in Costa Mesa, again inducting dozens of outstanding martial artists into its ranks.
In 2014 the Masters Hall of Fame was held in conjunction with the 50th anniversary of the Long Beach Internationals, a premier karate championships founded by legendary Kenpo Grandmaster Ed Parker. Parker's son, Ed Parker, Jr., was the keynote speaker for the sold-out event.
In 2015 the Masters Hall of Fame will celebrate excellence in martial arts at a gala event in Hollywood, California. Please join us as we celebrate the outstanding individuals of our martial arts community.
???